Create a heartfelt memory quilt with Millie's Dresses by Lori Holt of Bee in My Bonnet! Inspired by her grandmother, Lori Holt has fashioned a whole closetful of fancy frocks to sew up! Join us as we sew through her Millie's Dresses quilt pattern, which, much like the dresses it features, is perfect for any occasion!
We're so excited to announce the Millie's Dresses Quilt Along, which runs from February to July 2024. The Millie's Dresses Quilt is 58.5″ x 70.5″ finished, and we'll be sewing one row a month. To join the Millie's Dresses Quilt Along, read on and gather your supplies so you're ready to start on February 22!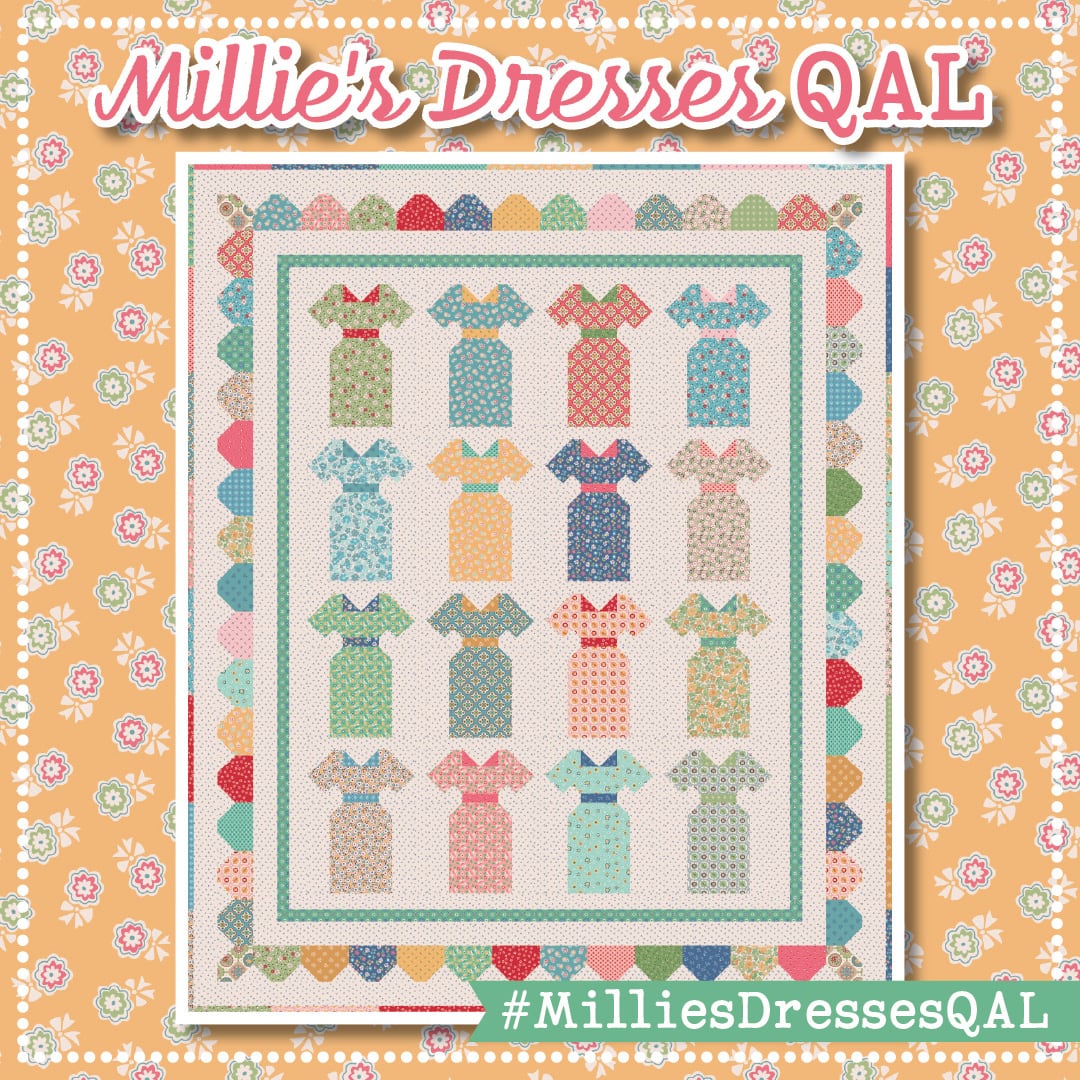 Millie's Dresses Quilt Along Supplies
Kimberly will be sewing with Mercantile by Lori Holt for Riley Blake Designs. You can tune in to Fat Quarter Shop's Friday Livestreams to see her progress and check out the video below, where Lori discusses the collection and quilt pattern.
Join us for Millie's Dresses!
In the new year, we'll share with you the complete Millie's Dresses Quilt Along schedule and a video tutorial for the dress block!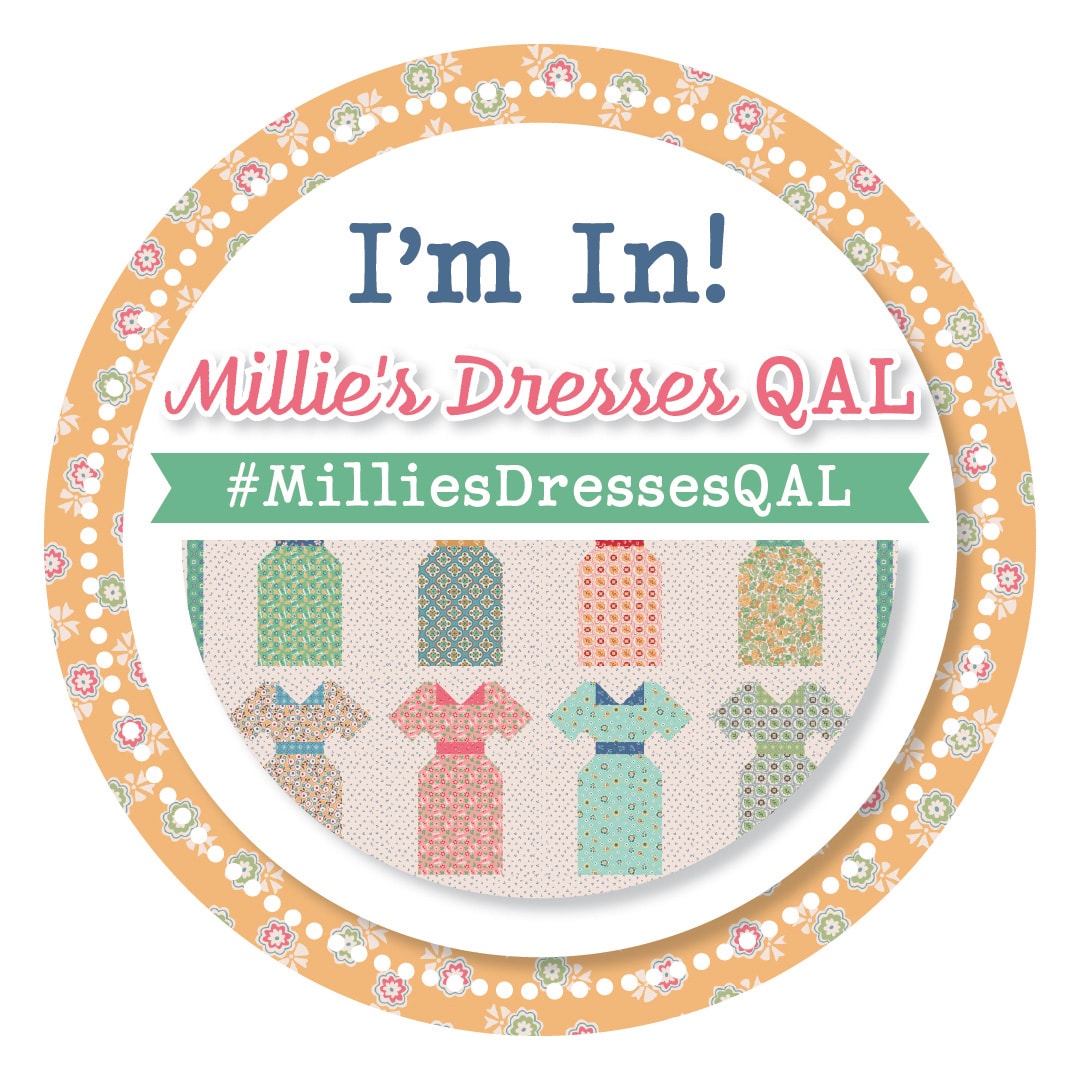 Right-click the images to download and share on social media, so everyone knows you'll be sewing along!
To join the quilt along is pretty simple. Just post a picture of your blocks on Instagram and use the hashtag #MilliesDressesQAL, and you're in! Check the hashtag to find more quilters participating, and comment on their pictures to start making new friends. Don't forget to tag @fatquartershop so we can see you sewing along!
Stay connected to Fat Quarter Shop!