Join us for the Scrappiness is Happiness Quilt Along, inspired by Lori Holt's new book, Scrappiness is Happiness! This quilt along is a little "extra," as in using your extra fabric to make a scrappy sampler quilt!
To join the 32-week Scrappiness is Happiness Quilt Along, gather your supplies, organize your scraps, and get ready to start on October 31. Each week we'll be sewing a block from the book.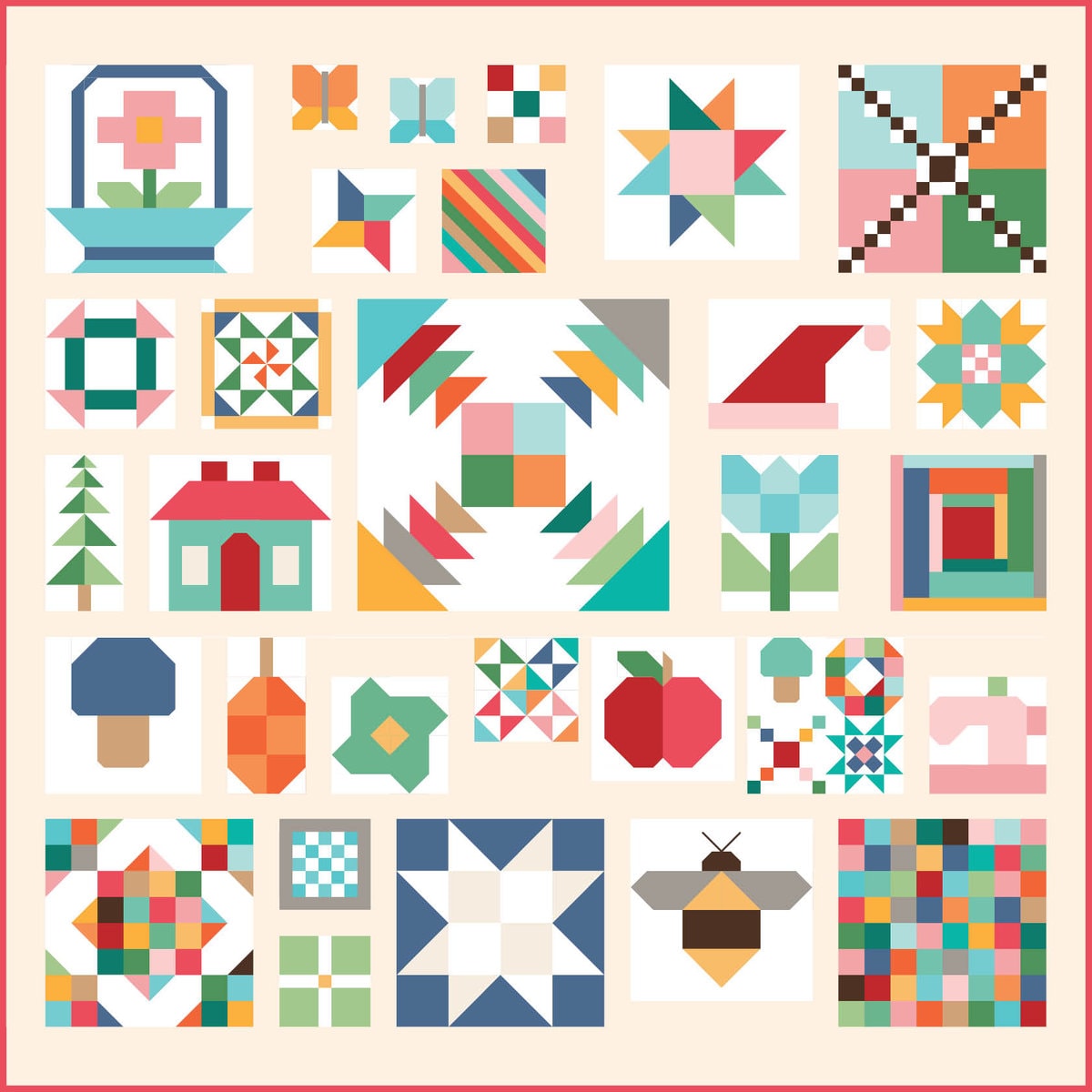 Also, be sure to tune in on Friday, August 12, to the Fat Quarter Shop YouTube Channel for a special Livestream and trunk show with guest Lori Holt. You can see all the beautiful quilts from the book and enjoy a special Q&A with the Queen Bee!
First, you will need a copy of Scrappiness is Happiness by Lori Holt of Bee in My Bonnet Co. for the instructions to make each block.
Then be sure to gather the rest of your Scrappiness is Happiness Quilt Along Supplies:
Kimberly will be sewing with Prairie by Lori Holt for Riley Blake Designs, including the Prairie Fat Quarter Bundle, Teal Fiddle for background and borders, Coral Homespun for binding, and Coral Dress Heirloom for backing.
Join us for the Scrappiness is Happiness QAL!
Come back to the blog on October 31 for the Scrappiness is Happiness QAL Kick-off and quilt pattern release! Every month after we start, there will be giveaways and prizes to add just an extra dash of fun!
You can find Lori Holt on her blog and YouTube Channel to learn more, and follow her on Instagram (@beelori1) to keep up with the Scrappiness is Happiness Quilt Along.
Keep up with us by following @fatquartershop on Instagram to see and share work from your fellow quilters. Don't forget to use #ScrappinessIsHappinessQAL in anything you make, so we don't miss seeing your scrappy quilts!
Stay connected to Fat Quarter Shop!