Are you looking for the perfect birthday or holiday gift for the quilter in your life? (Maybe that person is you!) We've gathered a list of the top gifts for quilters in 2023 to help make shopping easy peasy this holiday season. Let's unwrap them!
Stocking Stuffers
This holiday season, surprise your favorite quilting fan with some uniquely useful stocking stuffers! The Sew Stitchy Coaster Set, a Fat Quarter Shop exclusive, is the perfect addition to any sewing table, providing a cute spot for a beverage while working.
Help keep sewing spaces tidy with the Bits & Bobs Sewing Tray, a cute catch-all to tidy up any sewing space. The Tulip Needle Gift Set includes five packs of needles and a pack of pins, all in a decorative box ready for gifting. Don't know what to choose? Give the gift of choice with a gift certificate to Fat Quarter Shop!
Planners and Calendars
Get your quilting affairs in order with The Quilting Journal, Busy Bee Quilt Binder Pages by Lori Holt, and some Planner Pens by Lori Holt. With sections for projects, clubs, wish lists, and more that fit perfectly in Lori Holt's Bee Keeper Binders, The 2024 Sew & Stitch Binder Calendar and Busy Bee Quilt Binder Pages will help you stay organized and on top of everything you sew! The A Needlework Enthusiast's 2024 Book Of Days Planner is another one that we can't get enough of!
Count the days to Christmas with a beautiful advent calendar of sewing notions, the Hemline Christmas Advent Calendar!
The A Year of Color with Kaffe Fassett Calendar 2024 is the perfect addition to any quilter's collection. With 13 months of stunning images showcasing Kaffe Fassett's colorful and vibrant collections, this calendar is both practical and pretty. Add a rainbow of 24 colorful extra fine tip pens that come in a travel case, making them a must-have for any quilter on the go.
Give the Gift of Quilting
Fiskars Quilting Essentials Set has everything a new quilter needs to create beautiful and precise designs. The two acrylic rulers are perfect for cutting and trimming any block into shape, while the classic 45mm rotary cutter ensures clean and accurate cuts.
The ultrasharp thread snips make precise cuts, and the measuring tape ensures any and all measurements are exact! With the Fiskars Quilting Essentials Set, quilters will have all the necessary tools to create stunning quilts with ease.
↓ ↓ ↓ PIN IT ↓ ↓ ↓
Quilt Books
If you're looking for a unique and thoughtful gift, quilt books are always a great choice! The Jolly Bar Book Complete Set includes all four volumes, featuring charming patterns and easy-to-follow instructions.
For a taste of country life, the Farm Girl Vintage Quilt Book by Lori Holt is a must-have. With 45 sampler blocks in two sizes and 14 projects to choose from, the possibilities are endless. Whether you're a seasoned quilter or just starting out, these quilt books are sure to provide hours of creative inspiration and enjoyment.
Foundation Paper Piecing Pads
Another great addition to any quilter's collection are some foundation paper pads by It's Sew Emma. Our pads feature vintage-inspired quilt block designs, including the Vintage Sunburst, Economy Plus, Sparkle Star, and Pineapple blocks. Elevate your quilting game by using foundation papers and make your life even easier by grabbing Kimberly's Foundation Paper Piecing Starter Set to piece like a pro!
Quilt Keepers
Simplify your quilt storage with the Set of Three Quilt Keepers by Things Made Easy. This convenient quilt hanger can be used on any door and can hold quilts of any size and the removable bar makes it easy to transport your creations from room to room without the hassle of a traditional quilt rack.
Maker Merch
Want to keep your favorite quilters warm? The Stitching with the Housewives Hoodie is not only stylish and comfortable, but it also features a clever design that will surely make you stand out at your next quilting meet-up. Kimberly's Stitch Squad Shirt is a must for any member of our dedicated stitching community!
Stitching with the Housewives Ribbon Sets
Quilters and stitchers alike appreciate these stunning Stitching with the Housewives Ribbons! Priscilla and Chelsea's Aqua, Black, and Red Ribbons come in four styles.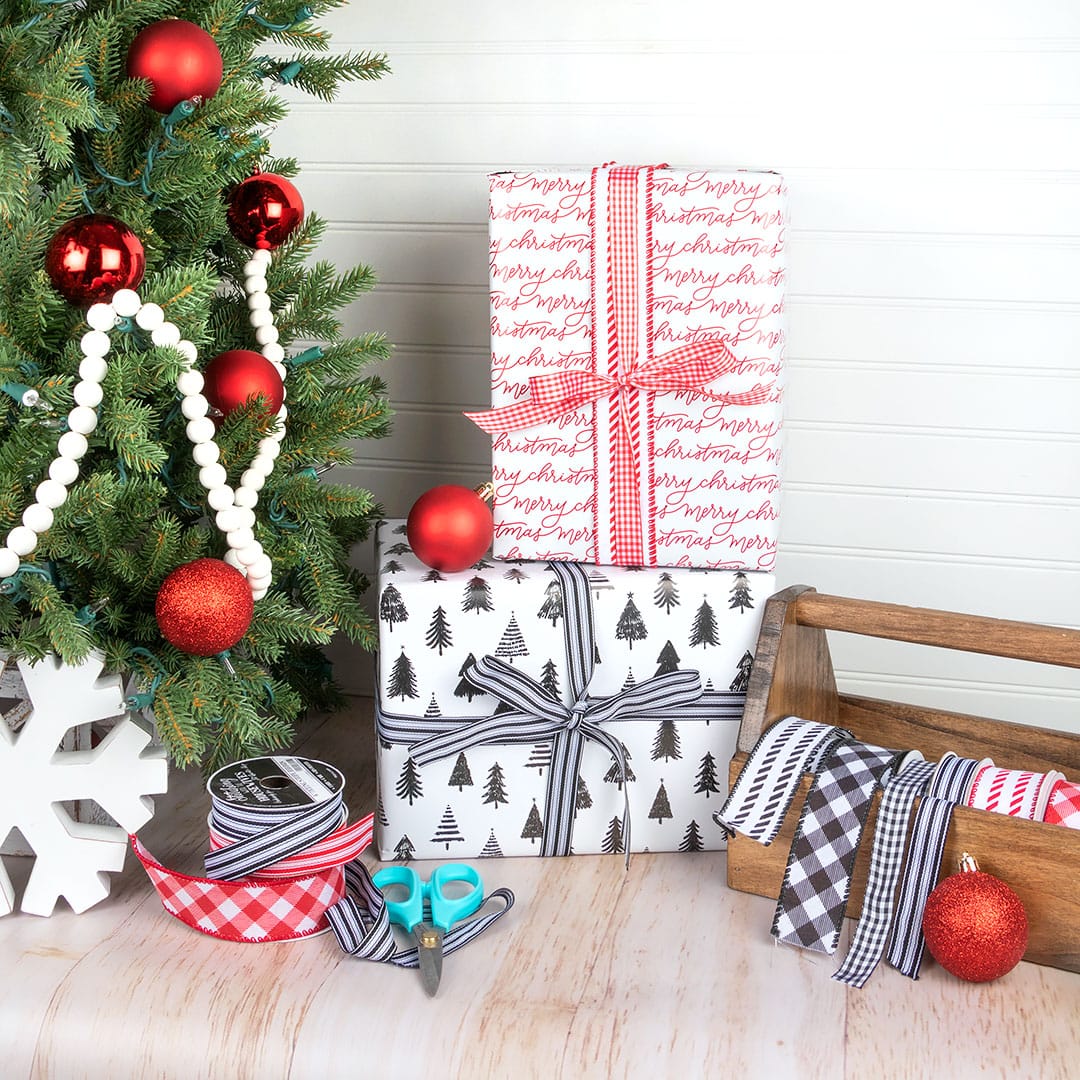 Each color set has one of each including, Ticking Stripe, Gingham, Buffalo Plaid, and Dashed Stripe. These ribbons will add the perfect finishing touch to your projects and are sure to make them stand out!
Stash Builders
We thought we'd round things up with something that can't steer you wrong, adding to your stash! From quilt kits to fabric bundles every quilter will love adding something new to their collection. Here are some of our favorite ideas:
Bonus Ideas!
Help a quilter in your life indulge their creativity with monthly deliveries of the latest and greatest notions, fabrics, projects, and more with a subscription to the Sew Sampler Box!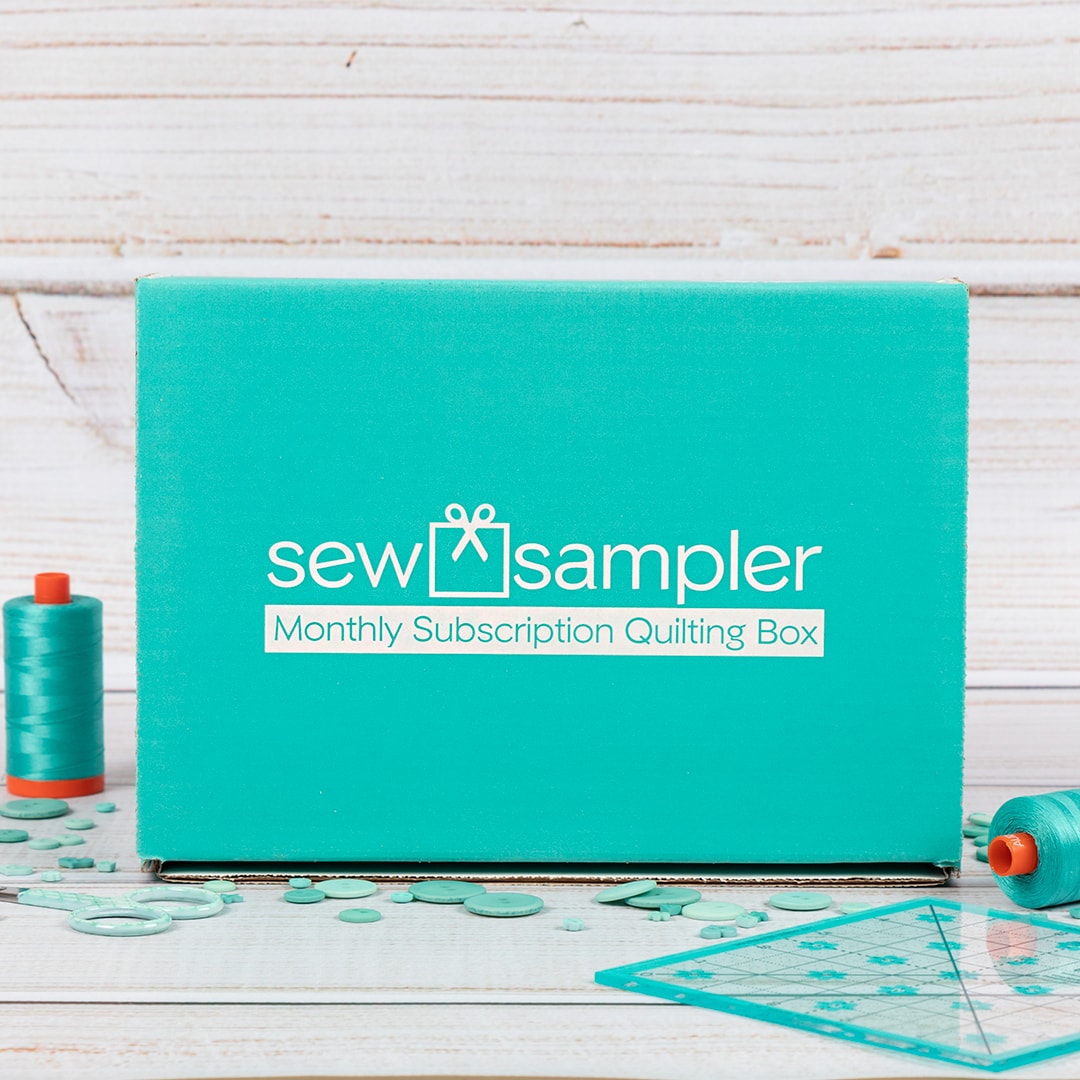 Are you a quilter who wants something we didn't list above? Share your wish list with your friends and family! You can create, save and share multiple wish lists. This short video shows how.
We hope that with this thoughtful compilation of the gifts for quilters you're now armed with several great ideas for that crafty someone. We are sure each of these ideas will surprise, inspire, and delight the quilters in your life, ensuring their artful journey continues in comfort, ease, and style.
Gift Guide for Quilters Giveaway
You can enter to win a prize bundle from Fat Quarter Shop worth over $250!
$50 Fat Quarter Shop Gift Certificate
Enter your email or sign in with Facebook to get started and earn entries by completing the actions below! The giveaway ends on Monday, November 13, at 11:59 PM CT. The winner will be notified by email. Good luck!
a Rafflecopter giveaway
Share with #FQSGiftGuide
You can follow us on Facebook and Instagram for updates on the Holiday Gift Guide Giveaway and share your favorite products with #FQSGiftGuide.
Happy gifting!
Stay connected to Fat Quarter Shop!