It's that time again! We're in the fifth month of the Scrappiness is Happiness Quilt Along and we're sew happy to see more of your progress. As you know, Lori Holt's Scrappiness is Happiness Quilt Book is designed so that we can create beautiful quilts from our own scrap baskets, and that includes the blocks in this quilt along. Let's check in and see where we're at!
Week 17: Blossom Block
This Blossom block bloomed bright and bold in week seventeen! Made with corner squares this block is a wonderful choice to show off some of your bigger scraps.
Week 18: Large Checkerboard Block
Have you checked to make sure you made this block from week eighteen?
Week 19: Checkerboard Star Block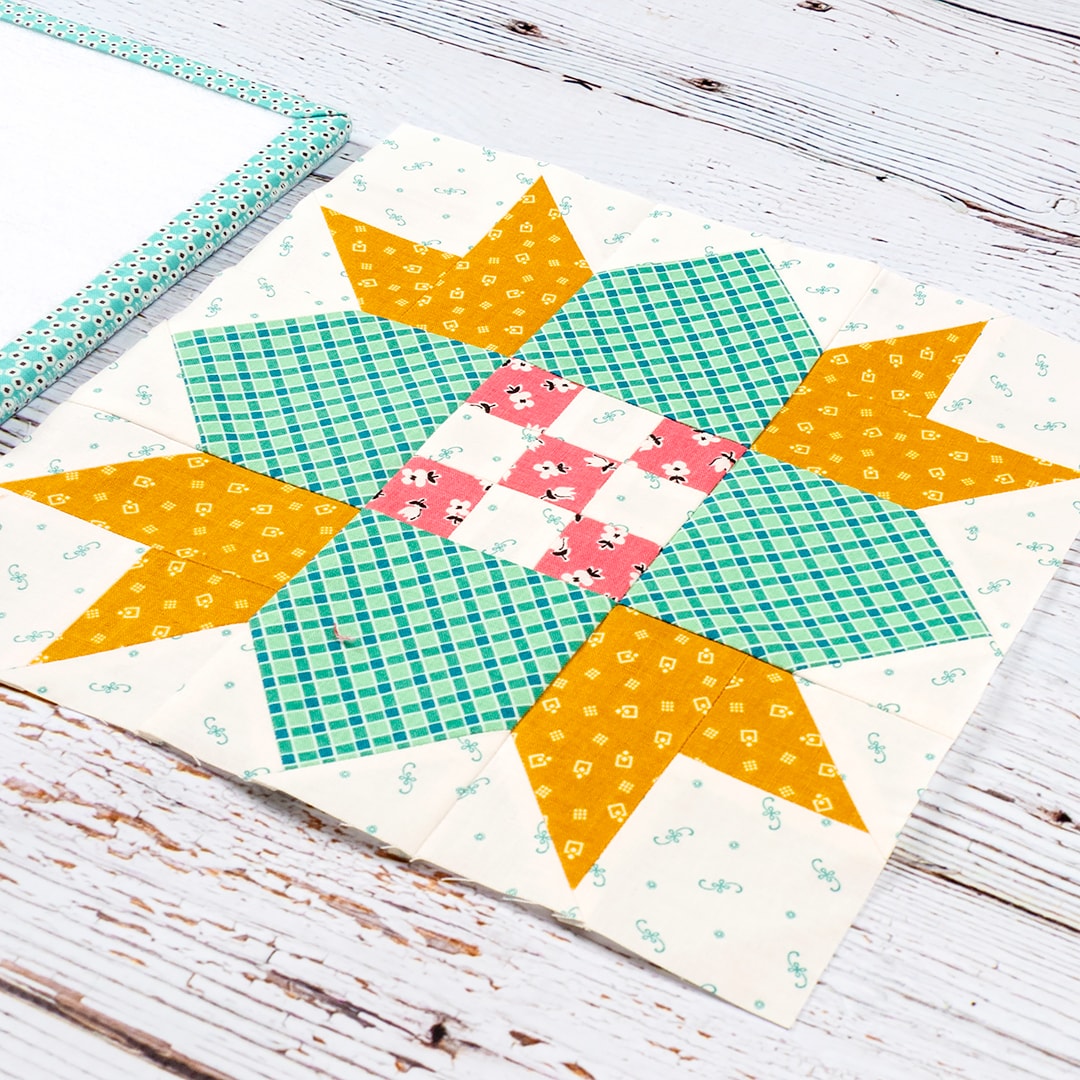 Check this beautiful star block off your to-do list! In week nineteen we sewed the Checkerboard Star Block the perfect choice to share with #ScrappinessIsHappinessQAL!
Week 20: Grandma's Donut Block
In week twenty, we sewed this sweet block!
The Grandma's Donuts Quilt is a vintage-inspired treat!
About the Quilt
The quilt pattern, designed by Lori Holt, finishes at 83.5" square, and you can see all the supplies for this sew along by heading to the Scrappiness is Happiness supplies page. Lori Holt is sharing free block tutorials on her Youtube Channel, so be sure to visit her for updates. You can find the list of blocks to sew each week on page 2 of the Scrappiness is Happiness Quilt Along Pattern, or visit this page for the dates.
Join the Scrappiness is Happiness QAL!
Share the badge below to show you're participating in the Scrappiness is Happiness Quilt Along.
You can find Lori Holt on her blog and YouTube Channel to learn more and follow her on Instagram (@beelori1).
Keep up with us by following @fatquartershop on Instagram, and don't forget to share your progress with #ScrappinessIsHappinessQAL and tag @fatquartershop, so we don't miss seeing your scrappy quilts. Visit the blog next month, on April 15, for our next update!
Stay connected to Fat Quarter Shop!