Welcome to the Precut Parade! In this series on our blog, we will be showcasing the new design of our Free Pattern Page! If you haven't visited it yet, be sure to give it a go by clicking HERE. The free patterns page provides you with full quilt patterns we love and want to share with everyone! We recently updated our Free Patterns page to section the free patterns by precut. Regardless of what precut you choose to quilt with, we have patterns for all of them!
Every other Monday from April 8 to July 1 during this quilt along, we will be showcasing the free patterns we have for each precut and having one blogger make their version of our pattern. This week, continuing the Precut Parade with the Fat Eighth Bundle! Fa of Fa Giandoso made her version of the Fat Eighth Fruitcake Quilt, which comes with a FREE pattern and video tutorial. Read on to see her quilt!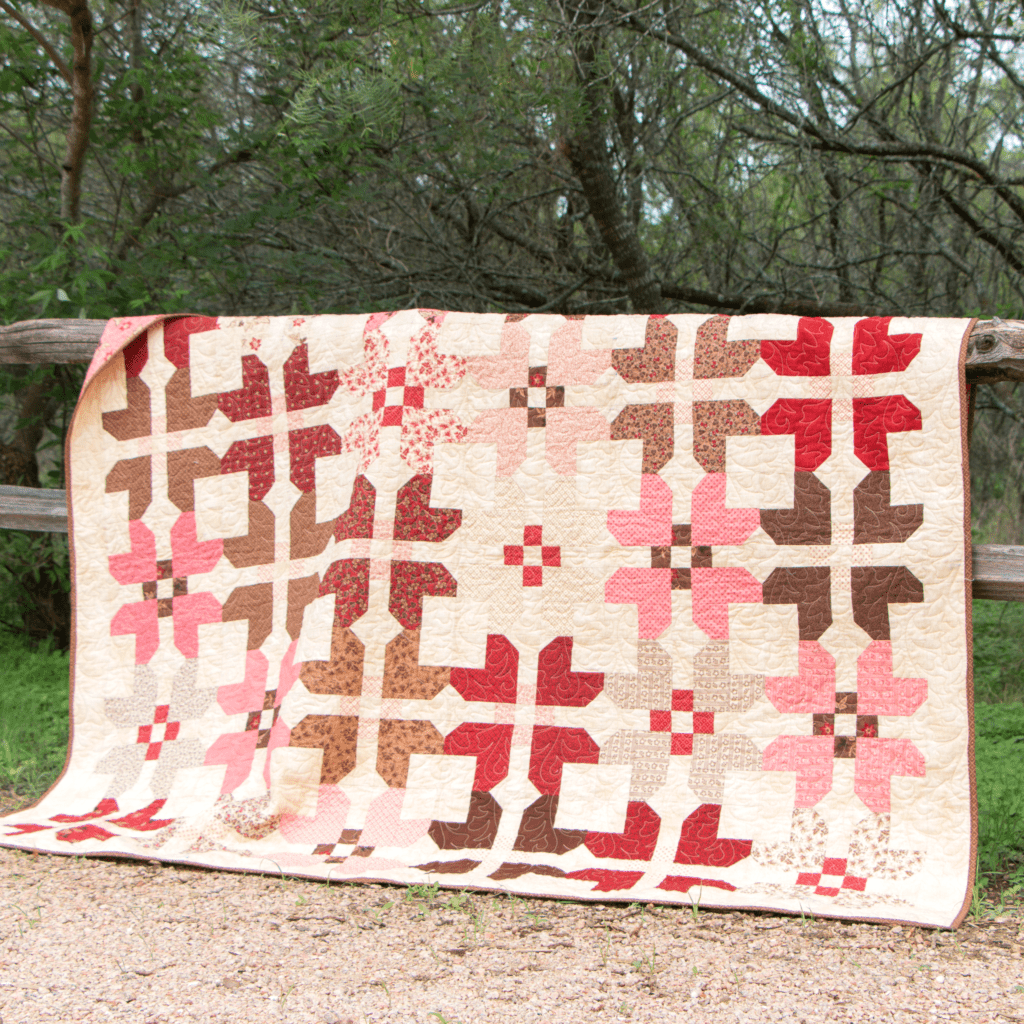 Definition
Fat Eighth Bundle (noun): Fat Eighth Bundles are collections of fat eighth size pieces from a fabric line. Their approximate size is 9″ x 21″.
Free Patterns
Check out the free patterns we have using Fat Eighth Bundles! These are all Shortcut Quilts you can whip up with ease. Click on each image to see the quilt up close as well as get the links to each one's blog post, pattern and video tutorial:
Quilt Along
For the second week, the Fat Eighth Bundle precut, Brazillian quilty blogger Fa of Fa Giandoso made the Fat Eighth Frenzy Quilt using the Little Snippets Fat Eighth Bundle by Bonnie & Camille for Moda Fabrics.
She says, "I worked with 30 blocks so this bundle is perfect! I did 5 different groups (black, aqua, pink, red and green) and each group 6 blocks. The fabrics used in the crosses work really good and is so easy to coordinate. The fabrics are fantastics so is really easy to make a quilt so pretty (the project is super easy and delicious to sew)." Great job Fa!
Keep up with the Precut Parade
Be sure to follow along with our precut-friendly quilt along on Instagram and Facebook! If you decide to make your version of our Precut Parade free pattern, be sure to hashtag it #PrecutParade so we can see and share your work.
Happy Quilting!