We are almost to the end of the week, but we haven't run out of quilt mojo yet! It's Sew Emma has released four new patterns into the wild, and we can't wait for you to scoop them up. They are: Meadering Meadow, Family Reunion, Candlelight, and High Rise.
Our patterns are as different as can be, but we always try to include various size options whenever we can. On top of that, we'll show you other looks for these patterns to help you see all the possibilities.  And don't forget, they are all also available as downloadable PDFs, if you need some instant printable gratification!
So now, let's dive right into these…
New Quilt Patterns from It's Sew Emma
Meandering Meadow makes me think of a party quilt!  I know that's not a real thing, but it feels like these blocks are tumbling and flinging color about.  Our sample is made in Savannah by Gingiber, but it works just as well in the refined prints of Caroline by Brenda Riddle.  Meandering Meadow is Fat Eighth and Fat Quarter-friendly, depending on what size you make!
Family Reunion jumps out with bright stars and fine nine-patch Irish-chain blocks.  Combined with The Good Life by Bonnie & Camille, this quilt feels youthful and vibrant.  But switch it up with the gold and blue hues from Blue Sky from Laundry Basket Quilts, and you have a regal quilt that could easily pass for a vintage treasure!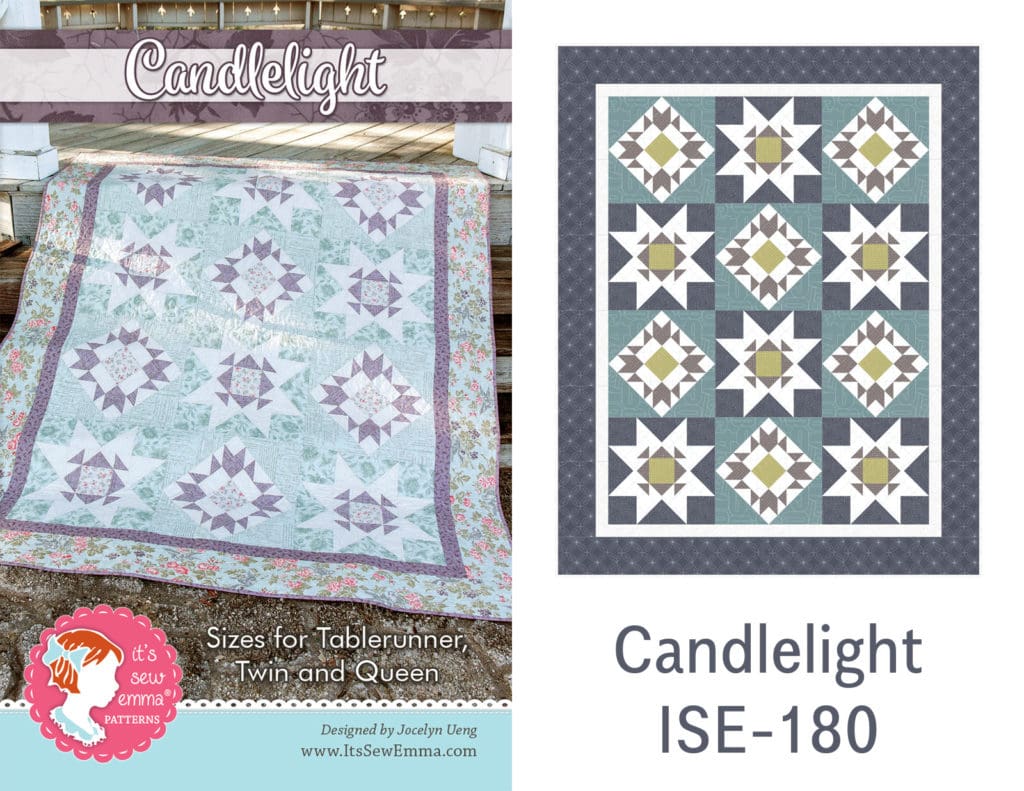 Classic star blocks never grow old, and the patchwork effect of the backgrounds is a fun element to play with.  Candlelight can lend a restful ambience to your home in Poetry by 3 Sisters, or turn up the brightness with Thrive by Natalia & Kathleen in a modern setting.
High Rise was inspired by the green and black palette of Authentic Etc. by Sweetwater.  Mock log-cabin blocks are formed by stacking Jelly Roll strips, and by matching up color values, you create slashes of color.  But throw in a few rainbow brights, and it works equally well, like with the Bee Basics and Bee Backgrounds from Lori Holt.
I hope you enjoyed this special look at our newest It's Sew Emma patterns!  Will one of these end up in your pile of go-to patterns?  Let us know!