Continuing our journey of classic and vintage quilting, we're delighted to introduce the Ribbon Border Quilt. Designed with a twist on tradition, it invites you to explore your creativity and bring a touch of vintage elegance to your next quilting project. Join us as we delve into the details of this delightful pattern and the free quilt block video tutorial!
The Ribbon Border Quilt Pattern
DOWNLOAD THE RIBBON BORDER QUILT PATTERN
The Ribbon Border Quilt Pattern is a delightful twist on a classic design. This quilt pattern comes in four sizes: Crib, Lap, Large Lap, and Queen. It's designed for intermediate-level quilters, and there's a Ribbon Border Quilt Kit and Backing Set to make one just like ours.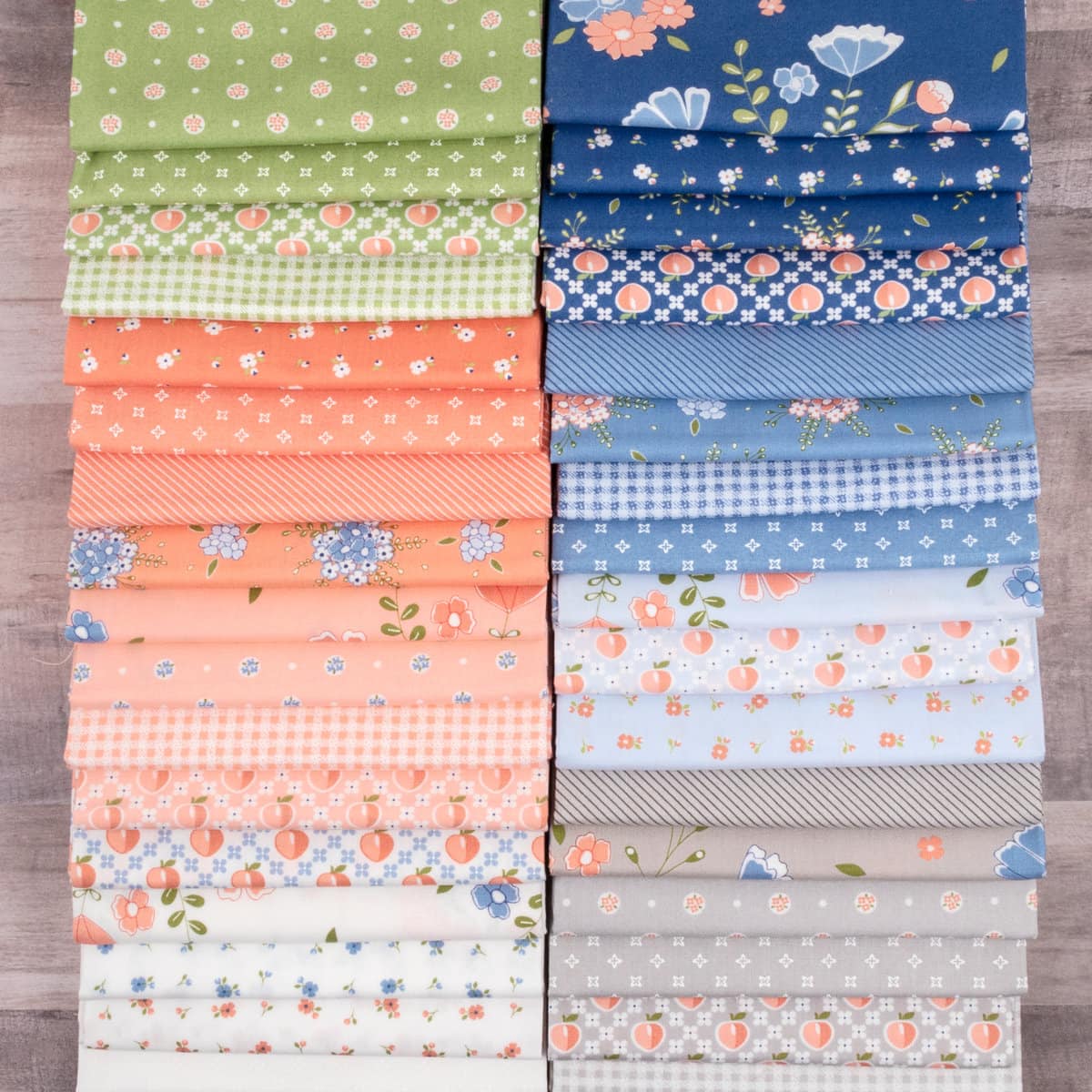 We've chosen the Peachy Keen collection by Corey Yoder for Moda Fabrics for the Ribbon Border Quilt. This fabric selection combines the beauty of sweet peaches, flourishing florals, and traditional plaids with a palette of lovely shades of blue, pink, and green. We love the result!
The Ribbon Border Quilt Block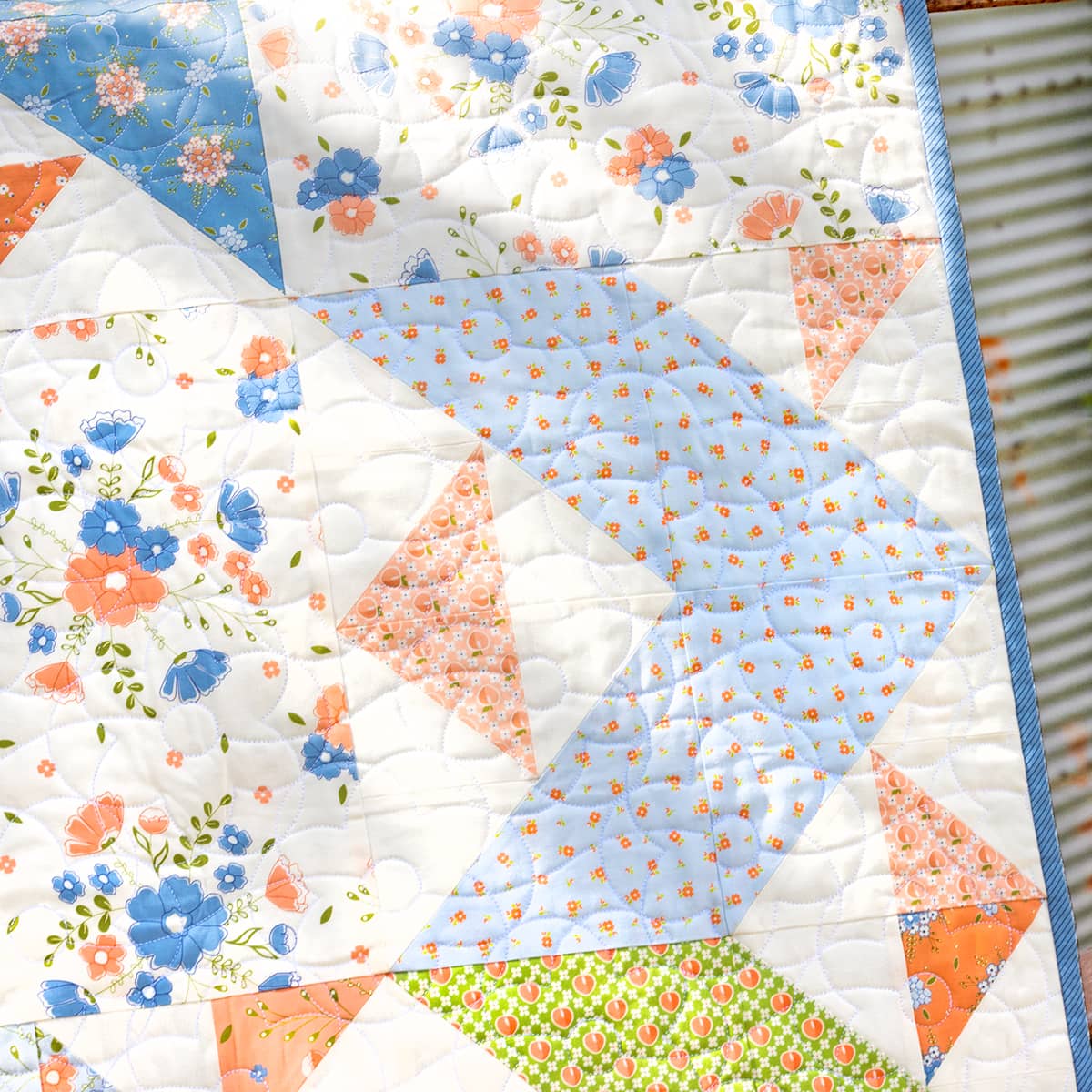 DOWNLOAD THE FREE RIBBON BORDER BLOCK PATTERN
The Ribbon Border Quilt Block is lovely and measures 12.5″ x 12.5″ unfinished. This block is a new gem to add to your quilting repertoire, ready to be incorporated into your Ribbon Border Quilt and other projects. With the video tutorial led by Kimberly and 3″ Triangle Paper, you can easily follow along and master creating this beautiful block.
Who is Quilting Along?
Some of our quilty friends are sewing along. You can see their projects below and click on the images to see all the details!
Share with FQS
We hope you enjoy sewing your Ribbon Border Quilt or other projects using this free Ribbon Border Block Pattern! Please share your work using #RibbonBorderQuilt on Facebook and Instagram and tag @fatquartershop so we can see it.
Happy Quilting!
Stay connected to Fat Quarter Shop!