Today we're announcing the kick-off of the 2022 Stronger Together Quilt and Cross Stitch Auction in support of the United Negro College Fund (UNCF)!
First, we wanted to thank you all, with the Stronger Together Quilt Along and Stitch Along our incredible community has raised over $17,000 for UNCF which means we surpassed our goal! But, we aren't done quite yet.
Starting today, March 17, through March 27 we are auctioning off Kimberly's finished Stronger Together Quilt and Cross Stitch!
Quilt Auction
Kimberly made her Stronger Together quilt using Creativity Glows by Creativity Shell for Moda Fabrics. This quilt measures approximately 44.5″ square, perfect for a lap quilt. The quilt was beautifully quilted by Gina Tell of Thread Graffiti. The backing features a friendship star quilt block with a personal quilt label from Kimberly Jolly.
Go bid on Kimberly's Stronger Together Quilt on eBay and please share!
Cross Stitch Auction
For her Stronger Together Cross Stitch piece, Kimberly used NPI #485, #493, #482, #561, and 18ct Aida White Petit Point on Gray by Zweigart. This cross stitch measures approximately 6.5″ square, is signed on the back by Kimberly, and is finished and framed, ready for displaying.
Go bid on Kimberly's Stronger Together Cross Stitch on eBay and please share!
Charity Information
The link to donate to our United Negro College Fund campaign is still live and taking donations for this great cause! 100% of your donation will go to help under-represented students earn a college education. All the funds from the Stronger Together Quilt and Cross Stitch auction will go to UNCF.
The mission of UNCF is to increase the total number of African American college students and help them graduate. They do this through awarding scholarships, providing financial support to historically black colleges and universities (HBCUs), and advocating for the importance of minority education and community engagement.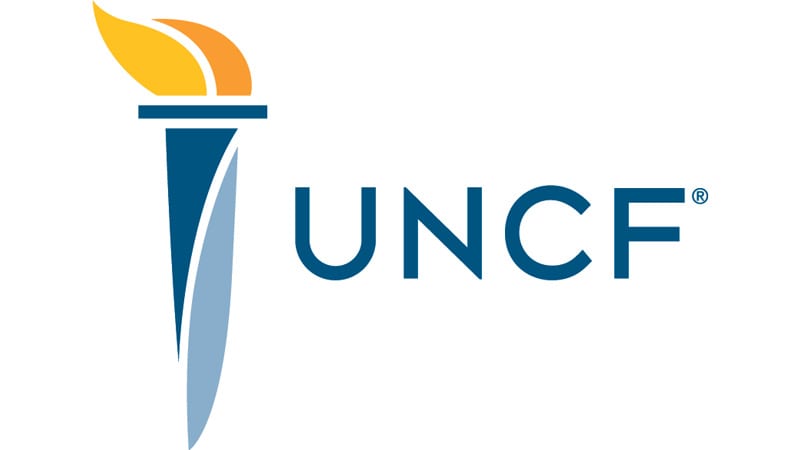 More About the Designs
Shereece Spain of Sew Hooked on Treasures (@sewhookedontreasures), designed the Stronger Together 2022 quilt featuring basics by Art Gallery Fabrics in two amazing colorways. She has been quilting for almost 13 years. More recently she has started designing quilt patterns inspired by the world around her.
Follow Shereece Spain on Instagram at @sewhookedontreasures!
More details about the Quilt and Cross Stitch can be found on our Stronger Together Quilt Along & Stitch Along blog, Including more about the history that inspired it.
Don't forget! 100% of auction proceeds will be going to UNCF! The auction ends Sunday, March 27, so be sure to follow it for your chance to bid!
Stay connected to FQS!