Every quilt tells a story, and this year's Stronger Together quilt tells a history. To celebrate Black History Month, we're back to share a new pattern and fundraiser for UNCF!
Today we're releasing the 2022 Stronger Together Quilt Pattern and Stronger Together Cross Stitch Pattern in support of the United Negro College Fund (UNCF). We encourage you to donate $15 to our United Negro College Fund campaign for the use of each of these free patterns! 100% of your donation will go to help under-represented students earn a college education. Fat Quarter Shop will match up to $7,000 in donations.⁠
The mission of UNCF is to increase the total number of African American college students and help them graduate. They do this through awarding scholarships, providing financial support to historically black colleges and universities (HBCUs), and advocating for the importance of minority education and community engagement.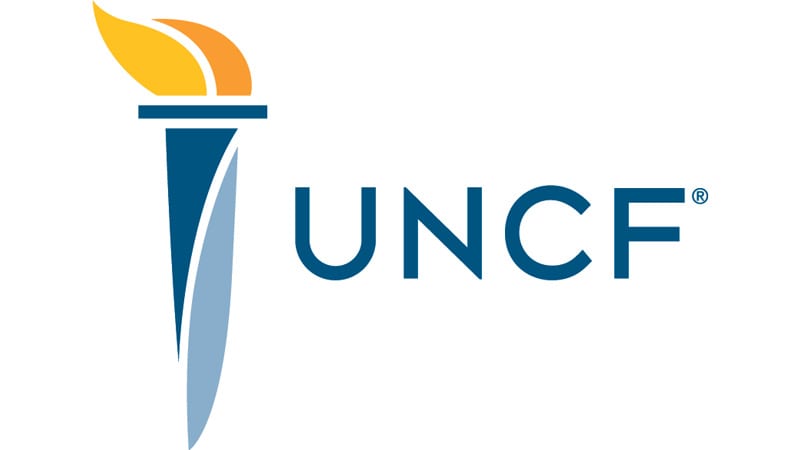 Fundraising Update (March 1, 2022)
Thank you for helping us make the 2022 Stronger Together Quilt Along and Stitch Along a success! We had a great time seeing all of your quilts.⁠
We reached our fundraising goal of $10,000 thanks to your generous donations to UNCF! 🎉 And Fat Quarter Shop is donating $7,000 in matching funds to bring the total to $17,000.⁠
Thank you to Shereece (@sewhookedontreasures) for her fabulous quilt design and amazing hosting skills, and for introducing us to some talented Black quilters along the way. ⁠
Kimberly will be auctioning two of her makes later this month to add to this amount. Watch this space for updates.
About the Quilt
Shereece Spain of Sew Hooked on Treasures (@sewhookedontreasures), designed this year's quilt featuring basics by Art Gallery Fabrics in two amazing colorways. She has been quilting for almost 13 years. More recently she has started designing quilt patterns inspired by the world around her.
This year's Stronger Together patterns feature the biography of Garrett Morgan, an influential figure from history chosen by Shereece for his contribution to the sewing world. The quilt represents elements from Morgan's life and work, including the patented zigzag stitch mechanism for manual sewing machines that he invented. During his lifetime he created a number of inventions and prototypes that we benefit from today.
The quilt measures 44.5″ x 44.5″.
If you would like to make one like ours, you can pick up one of the quilt kits available. You can also refer to the fabric requirements on the quilt pattern to make one with your own fabrics.
The 2022 Stronger Together Quilt Kit in Subtle is soft and cool. The 2022 Stronger Together Quilt Kit in Striking colorway pays homage to African heritage with saturated colors that pop!
Join the Quilt Along!
The Stronger Together Quilt Along and Stitch Along will last for four weeks, from February 1 – 28, 2022. The quilt along will follow the pattern instructions, week by week.
Follow Shereece Spain on Instagram at @sewhookedontreasures for block tutorials each week. Did we mention there will be prizes?! You'll definitely want to join in!
About the Cross Stitch
The 2022 Stronger Together DMC Thread Pack includes both colorways to give you the option to make either one, or a unique design of your own. You can collect all of the Stronger Together patterns and supplies from our Stronger Together Sew Along Page.
Stich Along Schedule
From February 1 – 28 Kimberly will be stitching along and sharing updates each Wednesday at 9 AM CST on our FlossTube channel. You'll want to subscribe so you don't miss out on any updates!
If you want to stitch along with us, finish each section by the day listed on the chart and bookmark this page so you can visit it.
| | | |
| --- | --- | --- |
| Week | Section | FlossTube Date |
| 1 | Outer border | February 2 |
| 2 | Four corner block | February 9 |
| 3 | Four blocks (with triangles) | February 16 |
| 4 | Center block | February 23 |
Share yours with #FQSStrongerTogether2022
EVERYONE can sew along! To join in, all you have to do is visit our fundraising page to make a donation, then gather your supplies. Use the hashtag #FQSStrongerTogether2022 on Instagram to see and share work from your fellow quilters and stitchers.
Stay connected to FQS!