Lori Holt of Bee in My Bonnet created the cutest and most convenient way to store needles! Drop those bandages, your finger-pricking days are gone. Now, you'll be taking your needles for quilting, sewing, and cross stitch on-the-go safely in your handmade, DIY Needle Book. Lori has an easy video tutorial for you and we have all the supplies!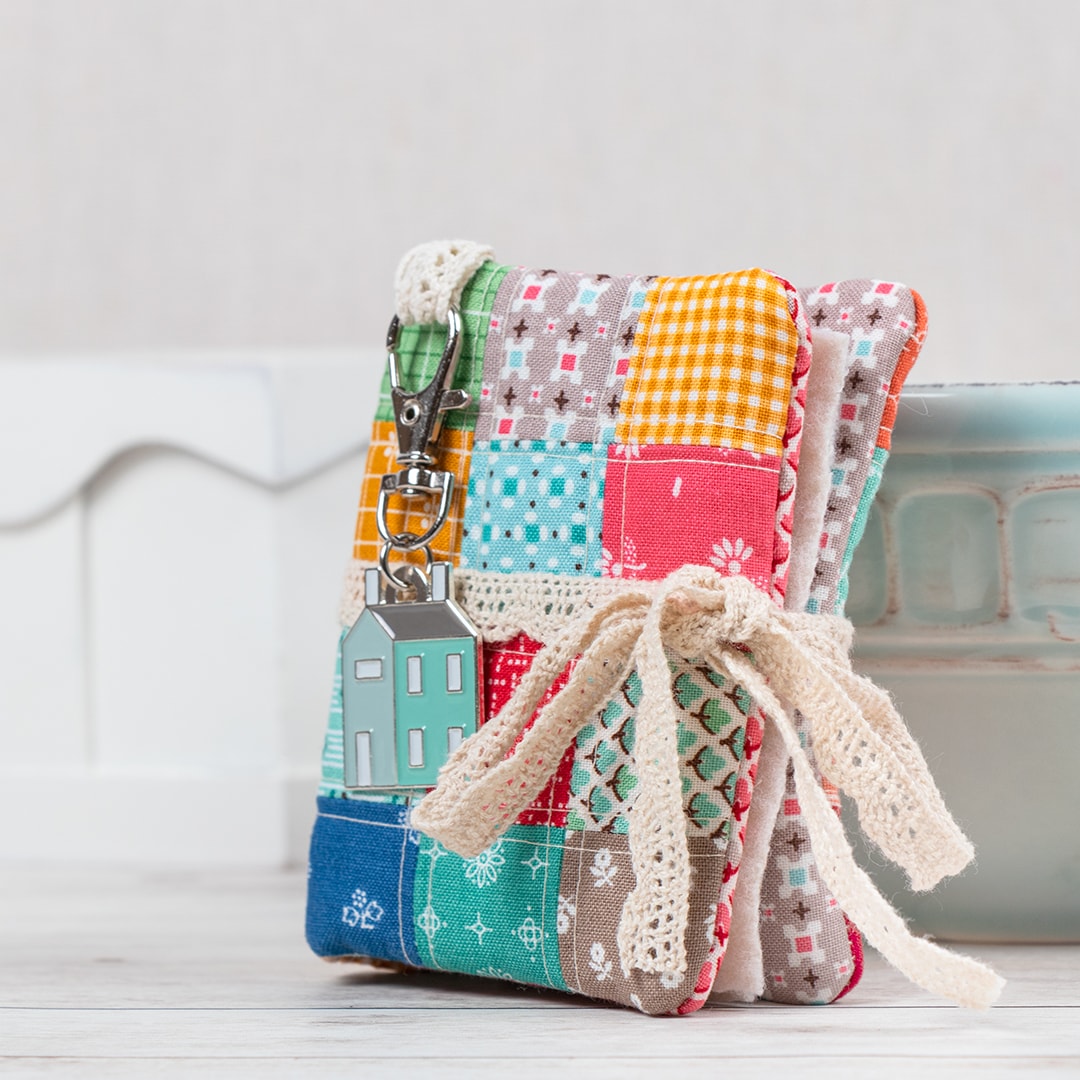 Watch the video tutorial
Lori's YouTube Channel has all the info you need to stitch up this DIY Needle Book. You'll hold all your needles in one, personalized place. She will show you how and we'll help you gather everything you need to get started.
If you are reading via email, please click here to watch the video tutorial. You can SUBSCRIBE to Lori Holt's YouTube Channel so you don't miss any of her videos.
Lori used the Lori Holt Sew Simple Shapes to make these cute embellishments. This star applique holds all the needles in one place securely. You might say this detail is really the star of the project!
We just love the details. This applique in particular stole our hearts! Lori used her Sew Simple Shapes C8 from Fruit Salad to cut the perfect heart!
Supplies you'll need
Lori personalized her DIY Needle Book with pockets exactly how she wanted and sew can you! You'll need your needles, fabric, and batting! The rest is up to you. We'll show you what Lori used.

Share with us
We'd love to see how you sew your DIY Needle Book! Please share yours on Facebook and Instagram! You can tag @fatquartershop and @beelori1. We'll be able to see and share your work.
Happy Quilting!
Stay connected to FQS!