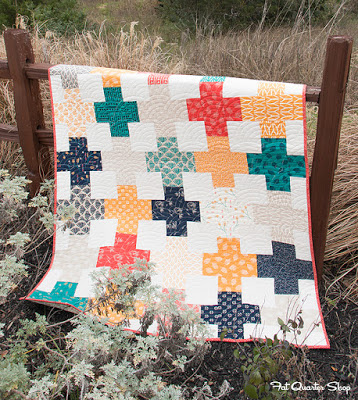 Watch Kimberly's tutorial and download our FREE pattern to learn how you can make our Layer Cake Lattice quilt.  Kimberly chose to use the Valley collection by Sherri & Chelsi. If you love the quilt you see in the video, we have quilt kits and backing sets available at the shop today!
Here's another version of the Layer Cake Lattice quilt,
made with
Volume II collection by Sweetwater. Sew lovely! 
Thank you so much for joining us for another shortcut quilt. Let us know which precut you would like us to feature in our next Shortcut Quilt series in the comment section. Happy quilting!