It's time to cue the fireworks, because we've got the perfect gift for any patriot! This star-spangled box contains five quilty goodies that will make you stand and salute, including some exclusive treats and a pattern you won't find anywhere else!
Stars & Stripes Quilt Kit by Land of Liberty by My Mind's Eye for Riley Blake Designs
Liberty Box Exclusive
This fabric is full of red, white and blooms! Sophisticated prints and sincere sentiments decorate this Land of Liberty collection. Curated with 12 sweet prints for this special 10″ Stacker. Enjoy some additional fabric to help you complete the Stars & Stripes quilt!
Check out the full collection here.
This bright set of quilt labels is decked out with quilt blocks and flags that will display your American spirit on every project you make. Sew them into your quilt with pride!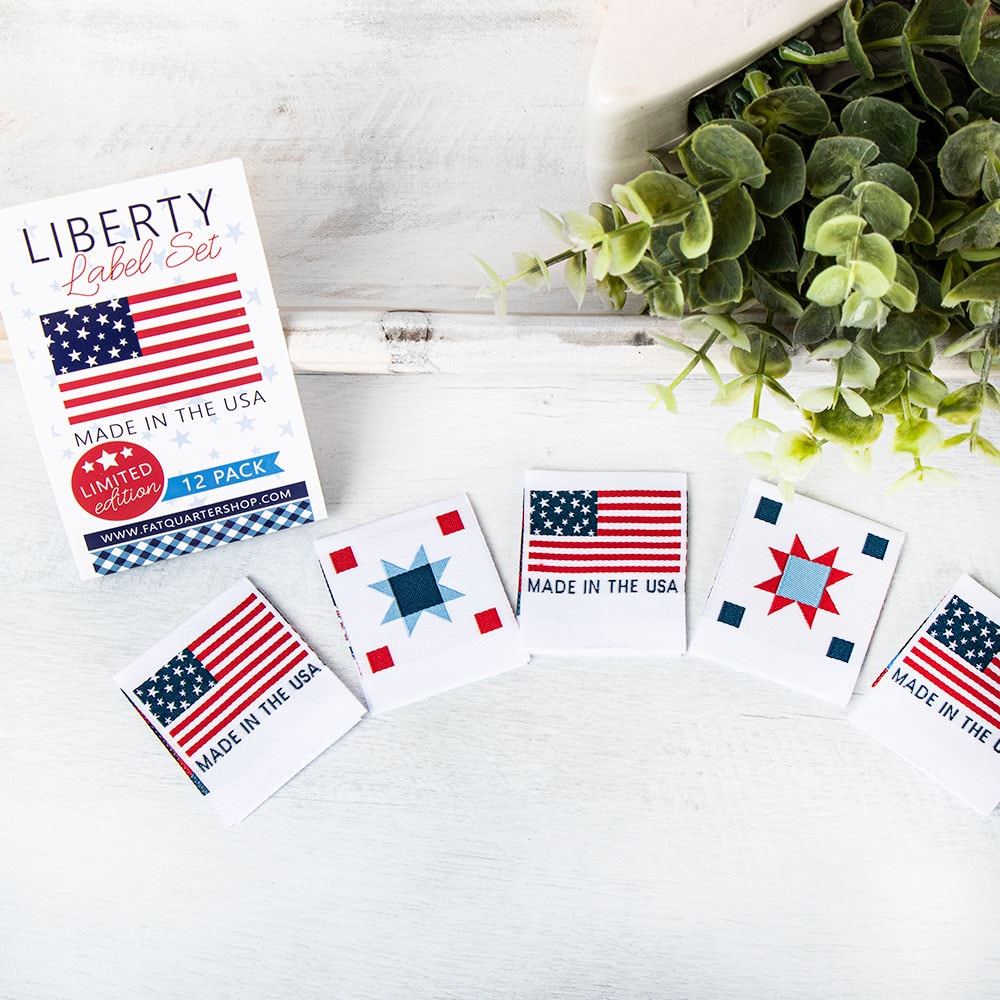 Chalky Painted Spangled Wooden Tray by Fat Quarter Shop
Liberty Box Exclusive
Oh 'tray' can you see – we love this sweet tray for holding anything you cherish. In the sewing room, it can store threads, buttons and scissors, or simply display it in your house as a statement piece!
Liberty Patchwork Aurifil Thread Set by Aurifil
Liberty Box Exclusive
5 Aurifil threads thoughtfully selected to match the Land of Liberty fabrics! With a range of hues covering red, white, blue and gray, they will piecefully blend with any of your quilt projects.
Stars & Stripes Quilt Pattern by Fat Quarter Shop
Liberty Box Exclusive

Star light, star bright, all the stars are out tonight! This sparkling symbol proudly shines in this exclusive quilt pattern. It can be used as a wall hanging, table topper or folded over an armchair. Pair it with the Stars & Stripes Quilt Kit for a patriotic project!
We hope you've enjoyed this reveal! Be sure to pick up a Liberty Box today because when they are gone, they are gone!
Join us on social!