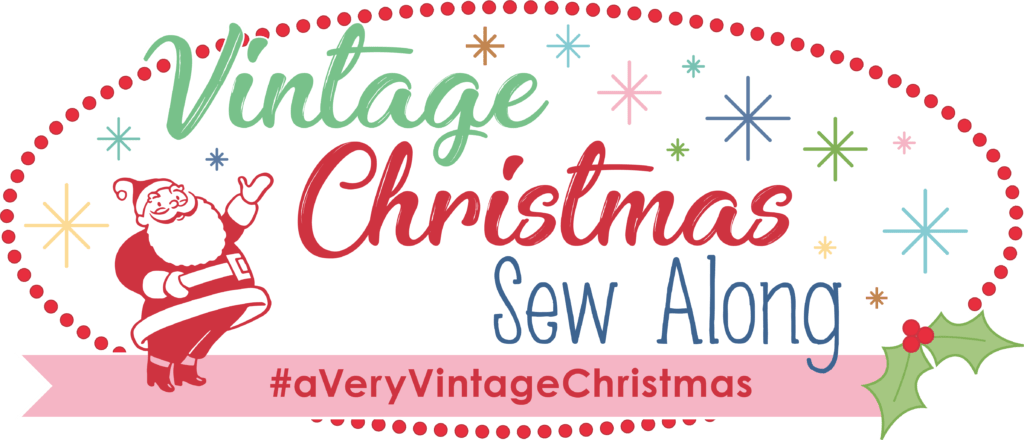 We are so excited to share the wrap up of Lori Holt's Vintage Christmas Sew Along with all the blocks from weeks 5-9! Each block is so special and really putting us into a joyous and cheerful mood. With Christmas only four days away, let's get started with the last batch of the Vintage Christmas Sew Along!
A Very Vintage Christmas Sew Along Week 5 – 9 Blocks
In this Sew Along, we made all 42 blocks in Lori's Vintage Christmas Book! We featured 5 blocks each week on Instagram and Facebook (@fatquartershop on Instagram, Fat Quarter Shop on Facebook) for these 9 weeks. To see all the blocks from this Sew Along, check out our Introduction to the Vintage Christmas Sew Along blog post, which features all the blocks made by our Vintage Christmas Quilters!
We even have a video tutorial by Lori where she shows you how to add Ric Rac and Buttons to your finished Vintage Christmas Sampler Quilts (see video HERE!).
Our Quilty Staffer Deborah made the Weeks 5 – 9 Vintage Christmas Blocks using Lori's Cozy Christmas collection!
Vintage Chrismtas Sew Along
Without further ado, here are the blocks for weeks 5 – 9 of the Vintage Christmas Sew Along!
Week 5 – Friday November 23
Week 6 – Friday, November 30
Week 7 – Friday, December 7
Week 8 – Friday, December 14
Week 9 – Friday, December 21
Thank you to everyone for joining us for the sew along! We have loved seeing all of your blocks and the awesome projects all of you made with them! See all the Instagram Vintage Christmas fun with the sew along hastag #aVeryVintageChristmas!
Happy Vintage Christmas Sewing!